The Green in Action team took a field trip to see this impressive new Cambridge development first-hand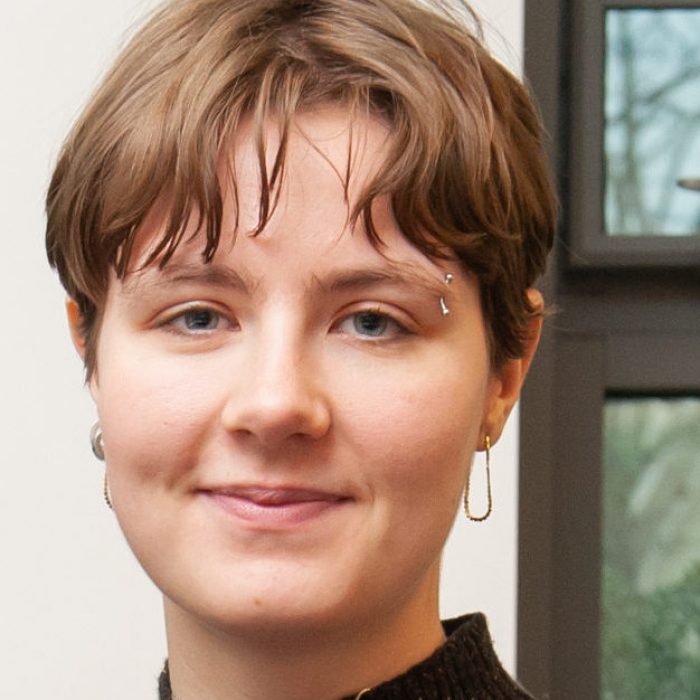 At the end of April, the Urban Habitat Initiatives team – President Kim Vermeer, audio afficionado Carl-Isaak Krulewitch, and I – crossed the Charles River to visit Finch, a development in Cambridge, MA from developer Homeowner's Rehab, Inc. (HRI) and designed by Icon Architecture. Finch is a large-scale multifamily affordable housing development in the Alewife neighborhood, just across the street from Fresh Pond.

Kim was familiar with HRI's work from her experience co-writing Blueprint for Greening Affordable Housing, Revised Edition with Walker Wells – HRI's Auburn Court was one of 14 featured case studies in the book. Conversations about Auburn Court led to conversations about Finch; the project seemed like a natural fit for the first season of Urban Habitat Initiatives' podcast, Green in Action.
In Green in Action, Kim, Host and Executive Producer, draws on her extensive experience in the community development field to share stories of green leadership in the affordable housing industry. Finch, a Passive House, FitWel, and Enterprise Green certified project, makes for a great episode. In addition to the opportunity to learn more about the project, a field trip to Finch enabled the Green in Action team to try something new: experiment with on-site audio recording. We can use sound design to create a more immersive story, incorporating soundscapes from our site visit into the episode.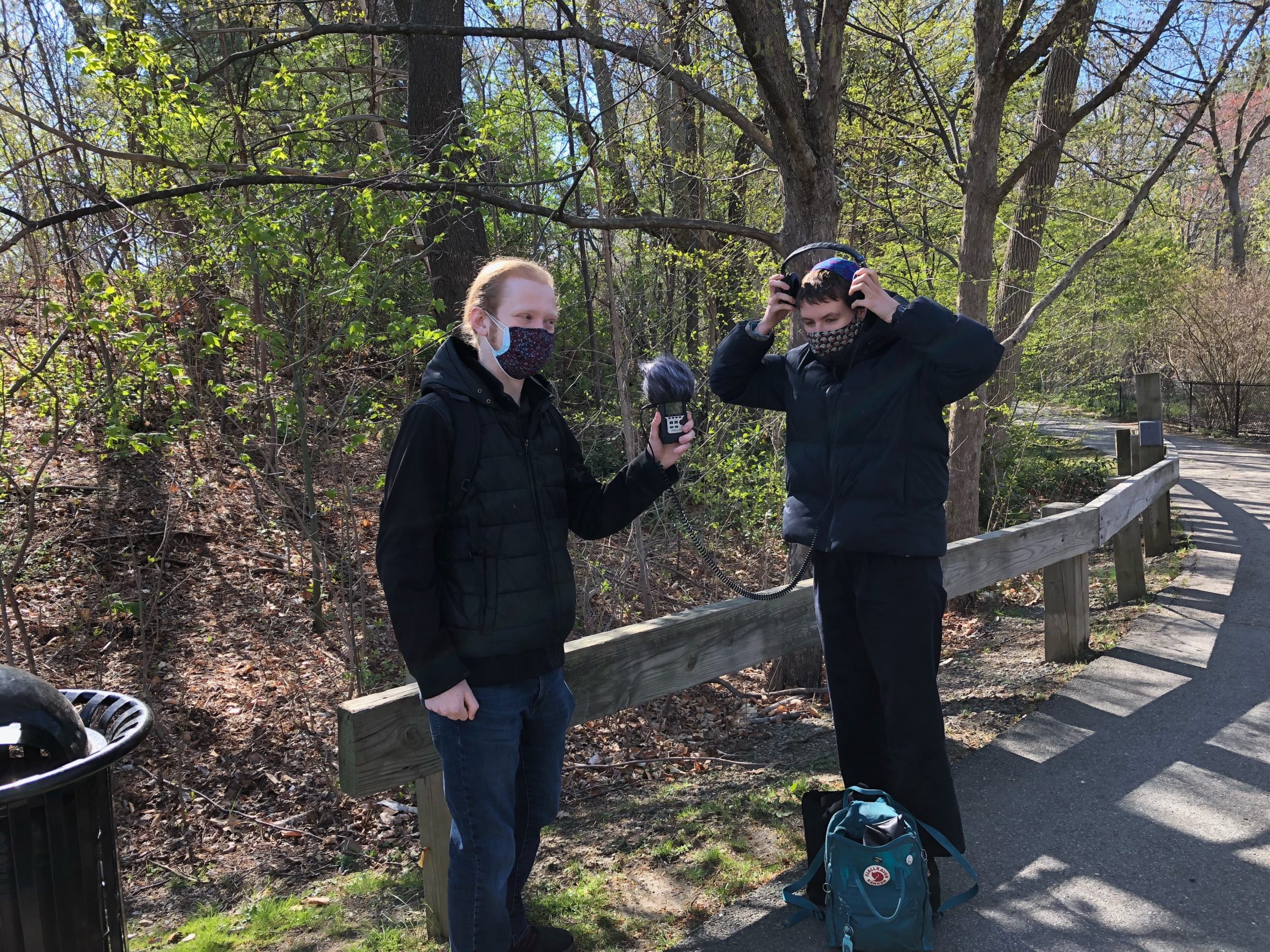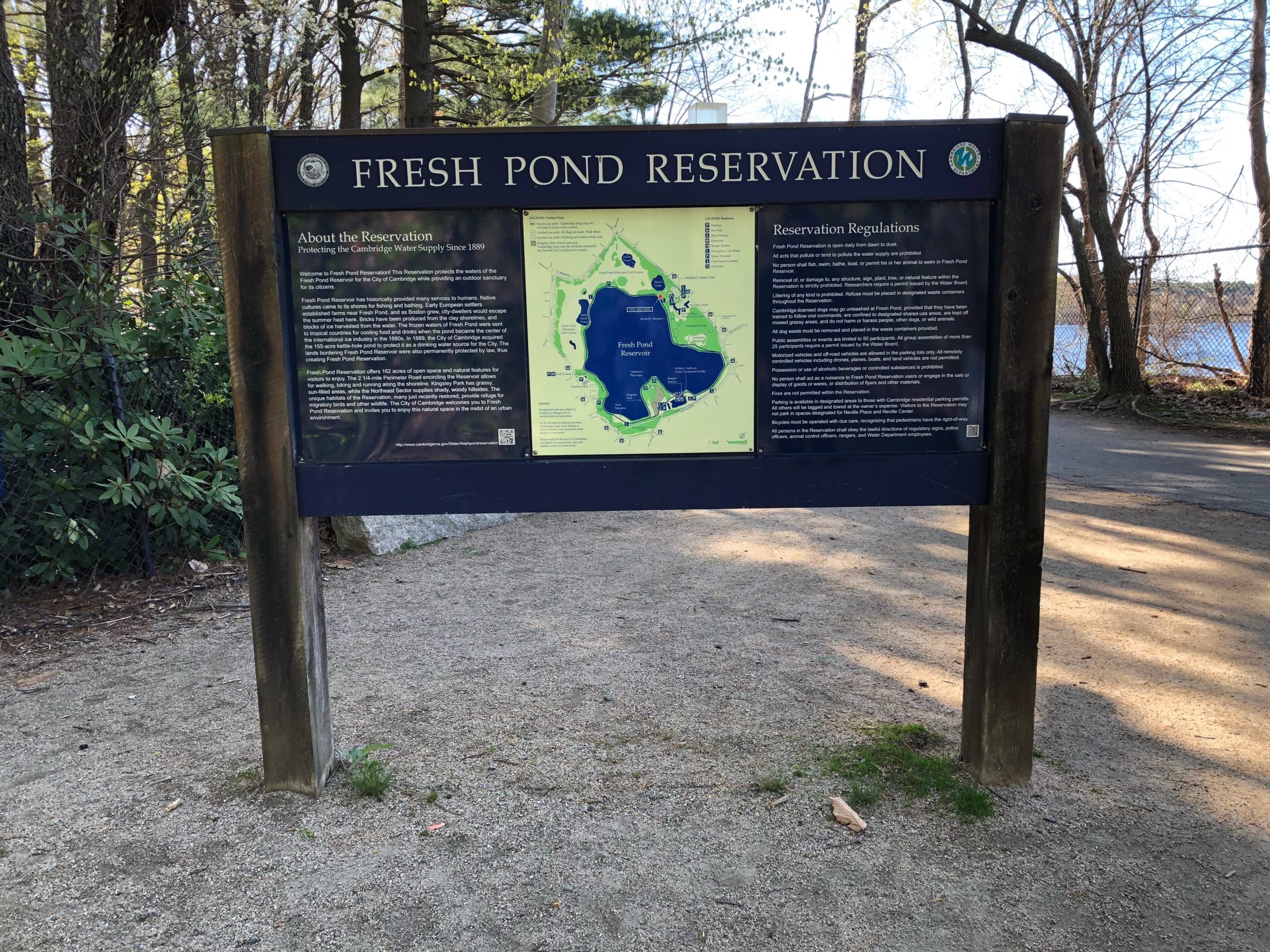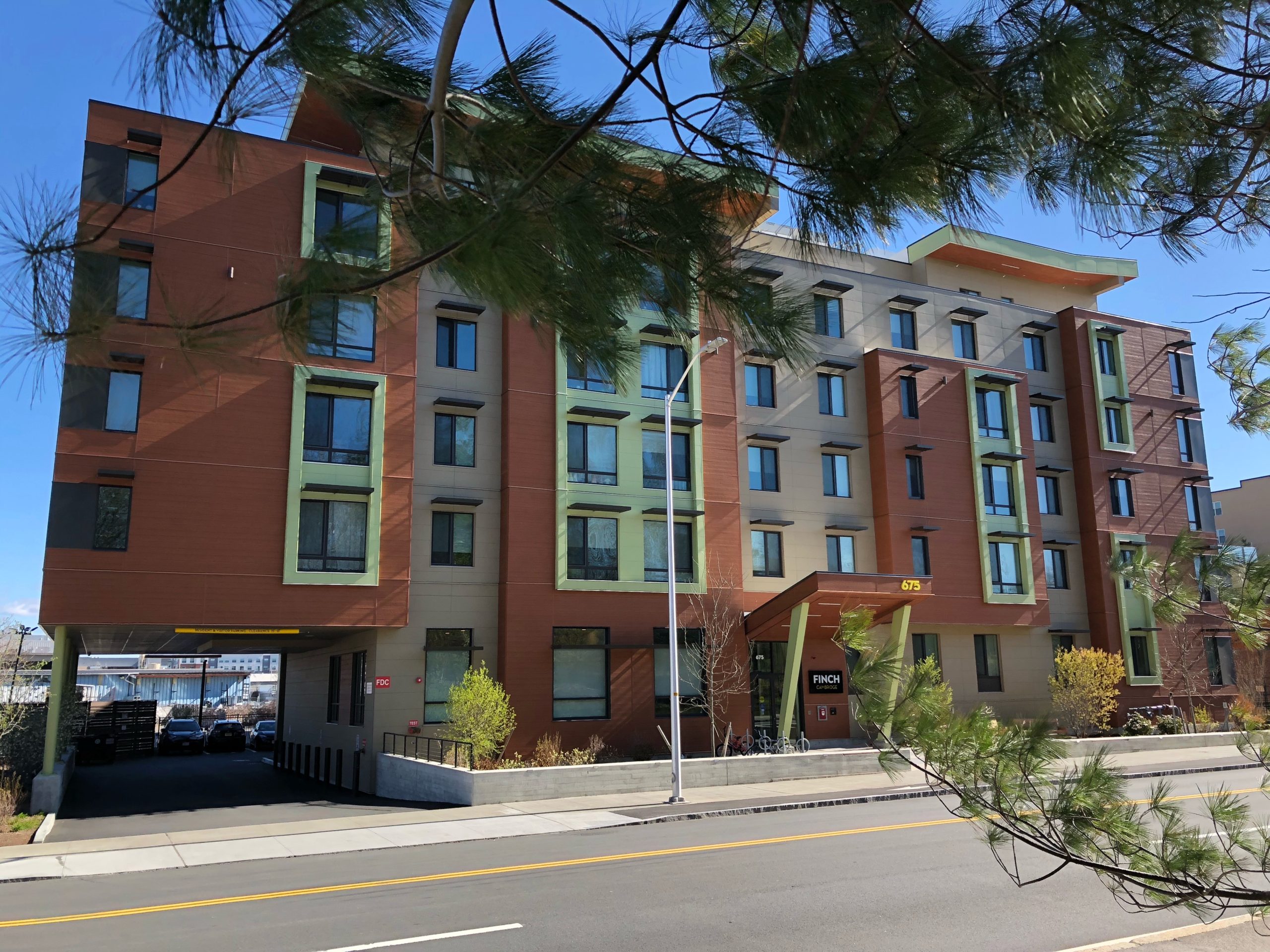 An important characteristic of the project is its proximity to Fresh Pond, Cambridge's drinking water reservoir and a popular spot for jogging, dog-walking, and bike-riding. We began our tour with a brief walk by the pond, and then met up with Jane Carbone, HRI's Director of Development, and Dan Thompkins, the Senior Property Manager of Finch, for a tour of the project. We had interviewed Jane previously, along with Icon architect Michelle Apigian, as featured voices in the episode.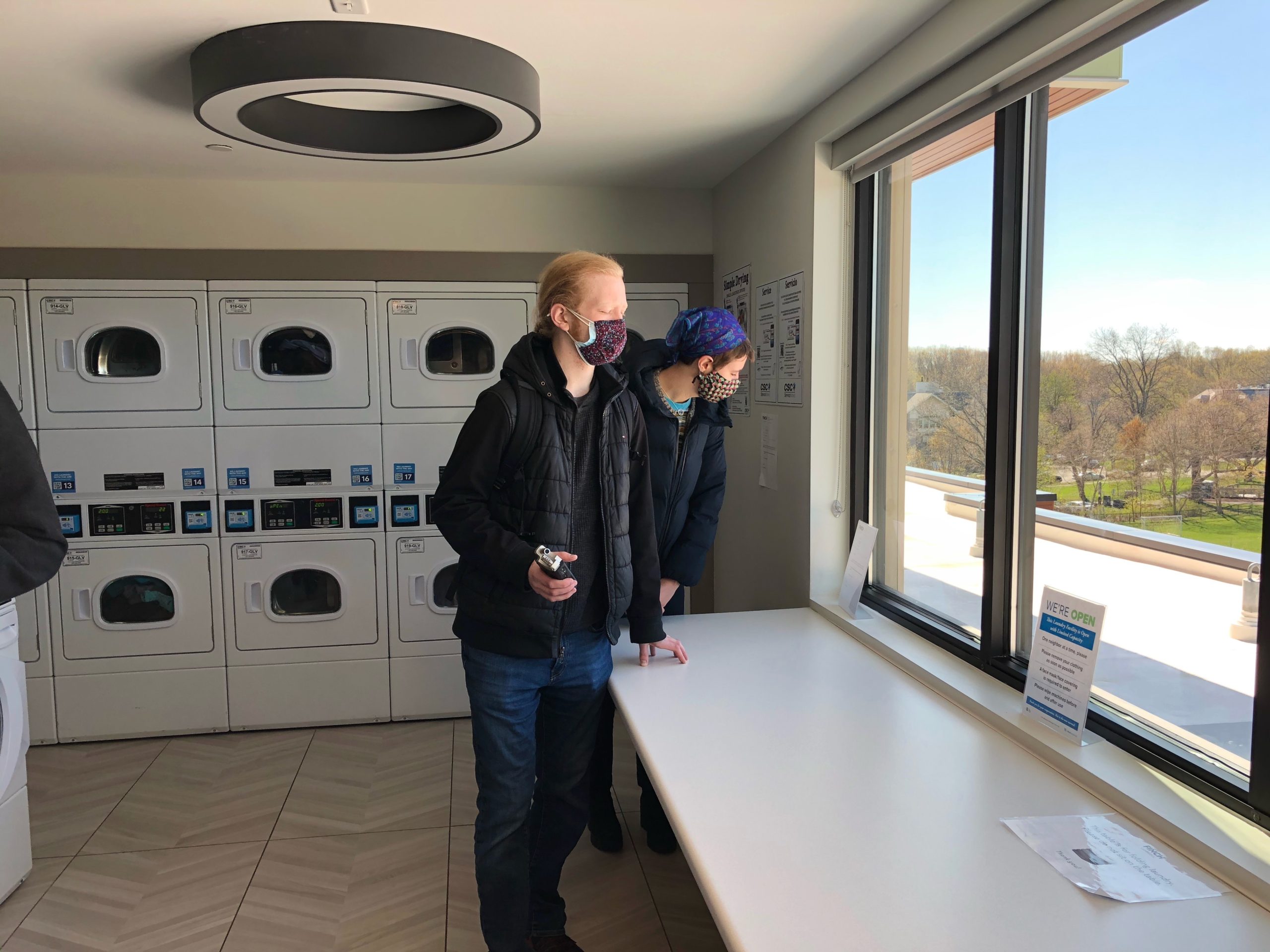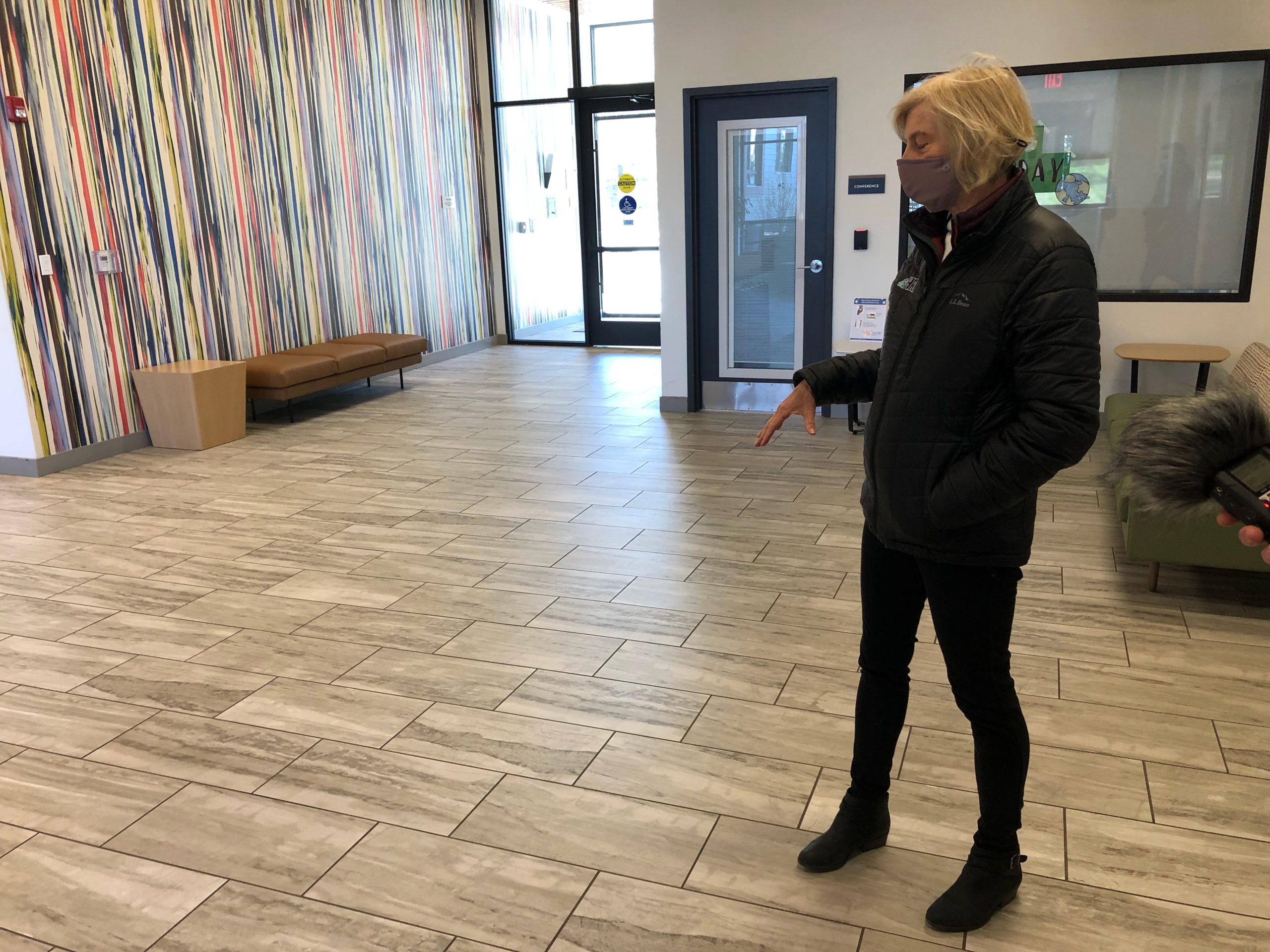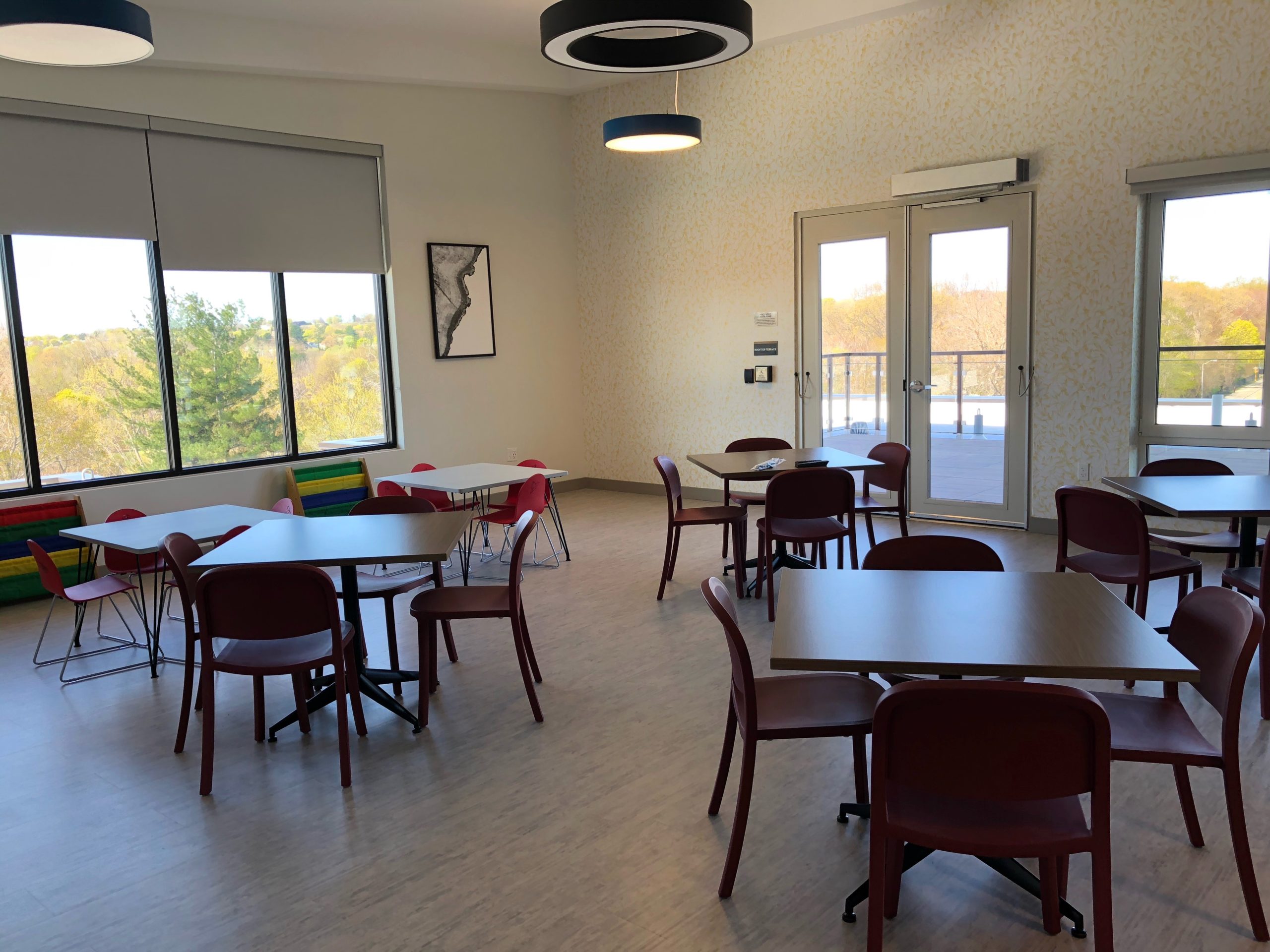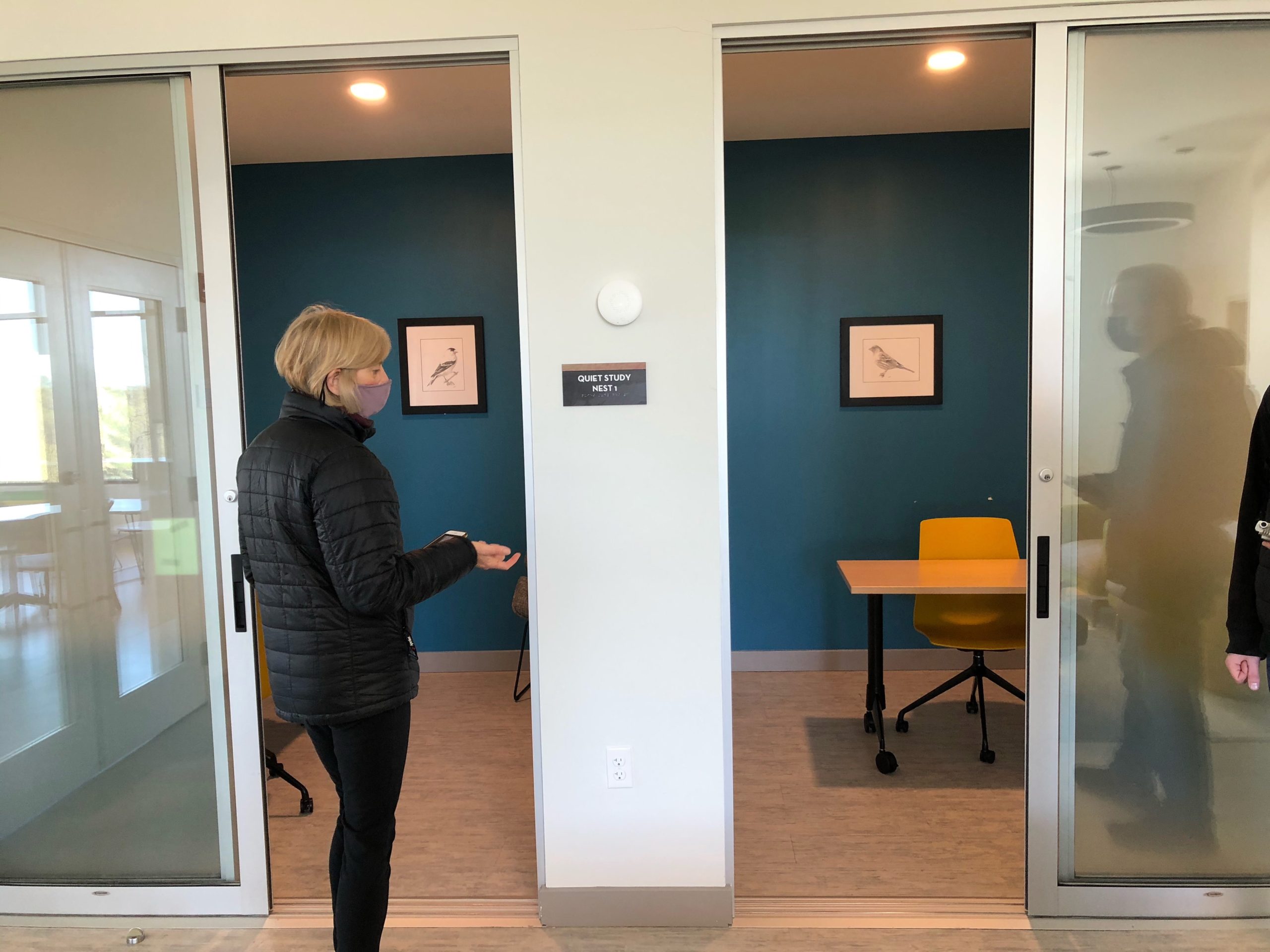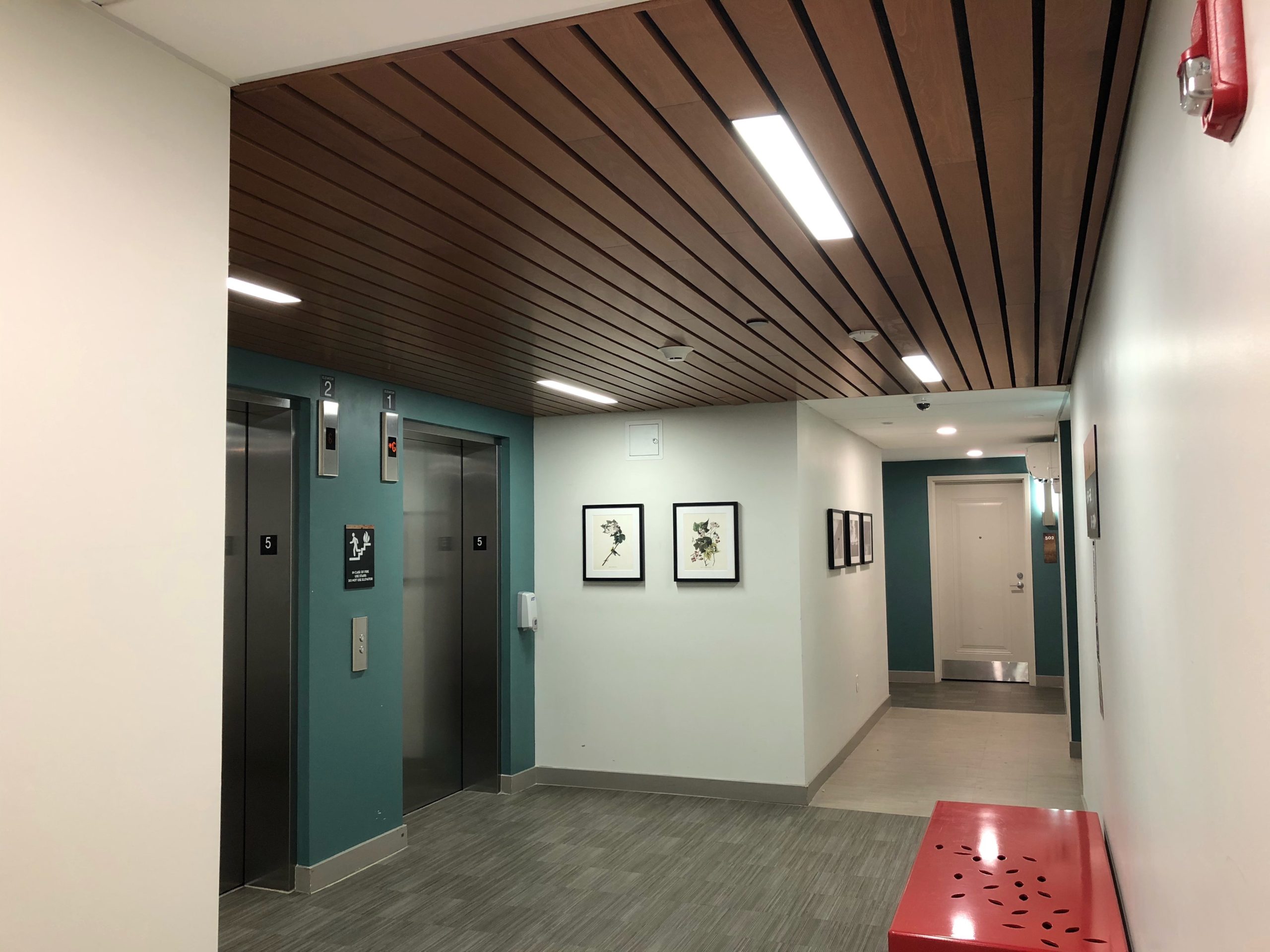 Finch's 98 rental units make it the largest new multi-family affordable housing development in Cambridge in 40 years. Construction began in 2018, and the development opened to residents in the middle of the pandemic, in July 2020. On our tour, we met Barbara, a resident of Finch, who graciously invited us into her home. Barbara pointed out the beautiful views, accent wall, and kitchen island as some of her favorite features of the apartment.
HRI and Icon put an emphasis on community space in their site designs, especially family-friendly design – from a pocket park with a play sculpture built by a local artist, to expansive bicycle parking. The team worked with NEI General Contracting to create a stunning lobby, top-floor community room, resident lounge with study "nests," and a rooftop terrace.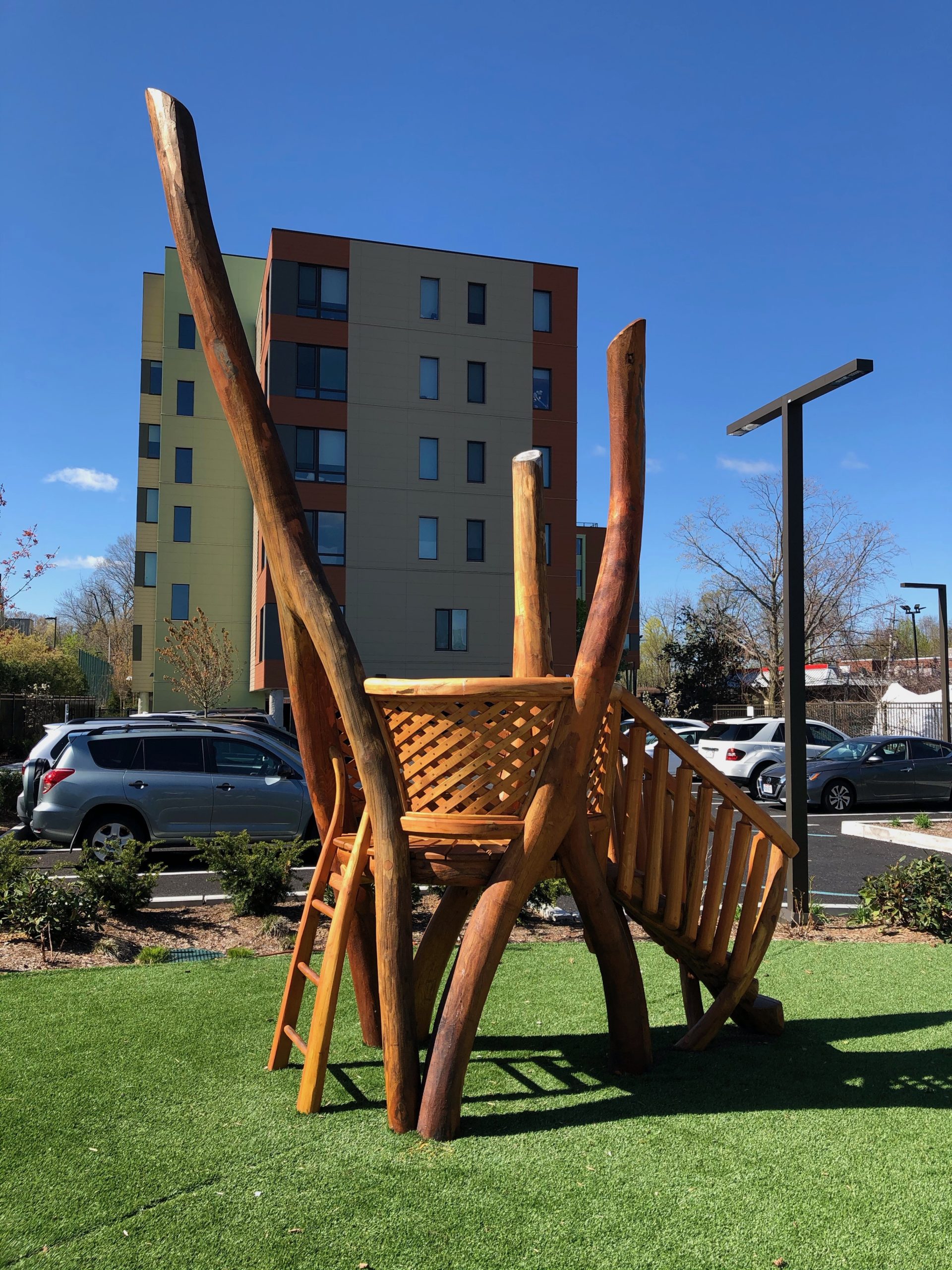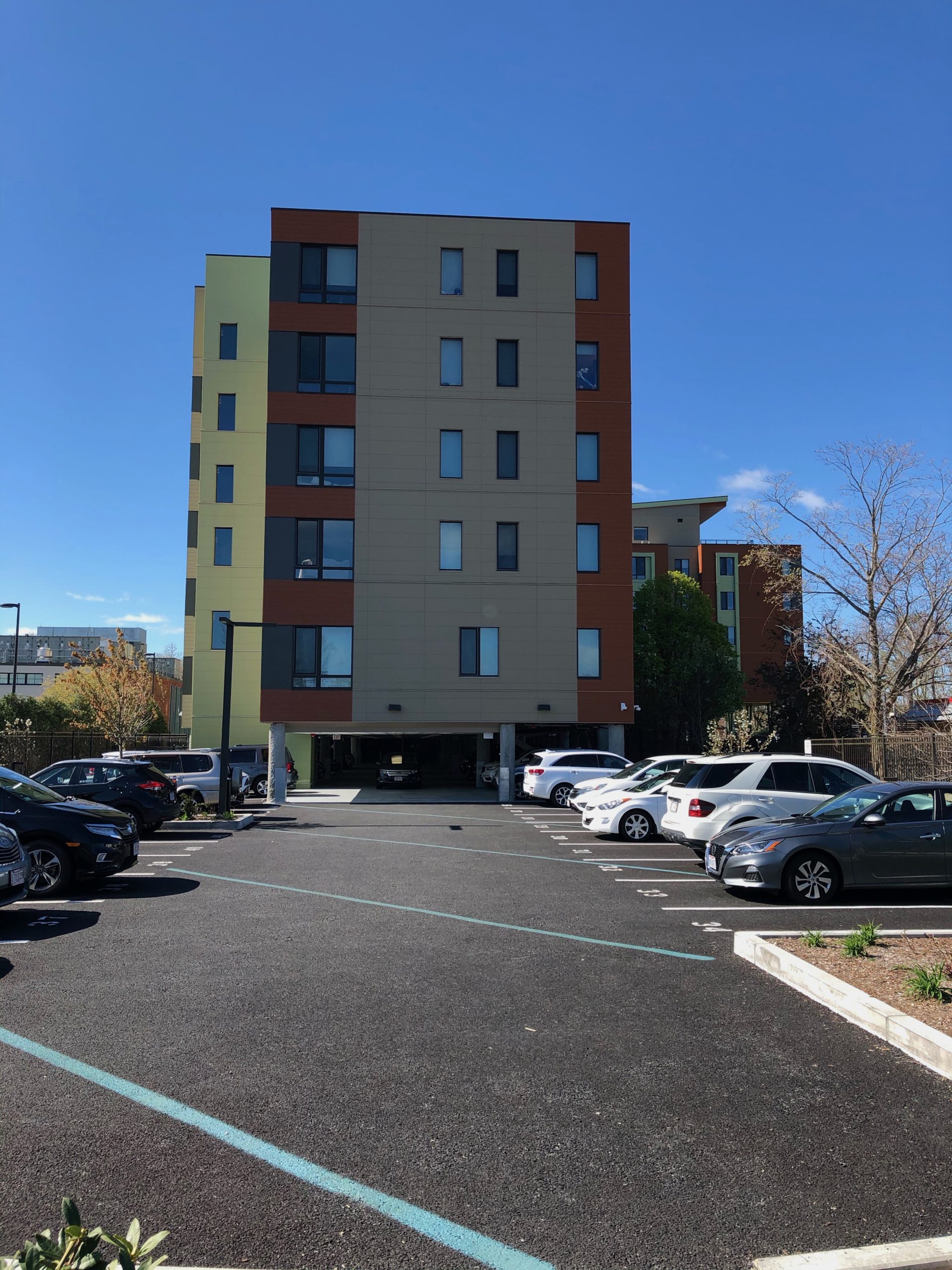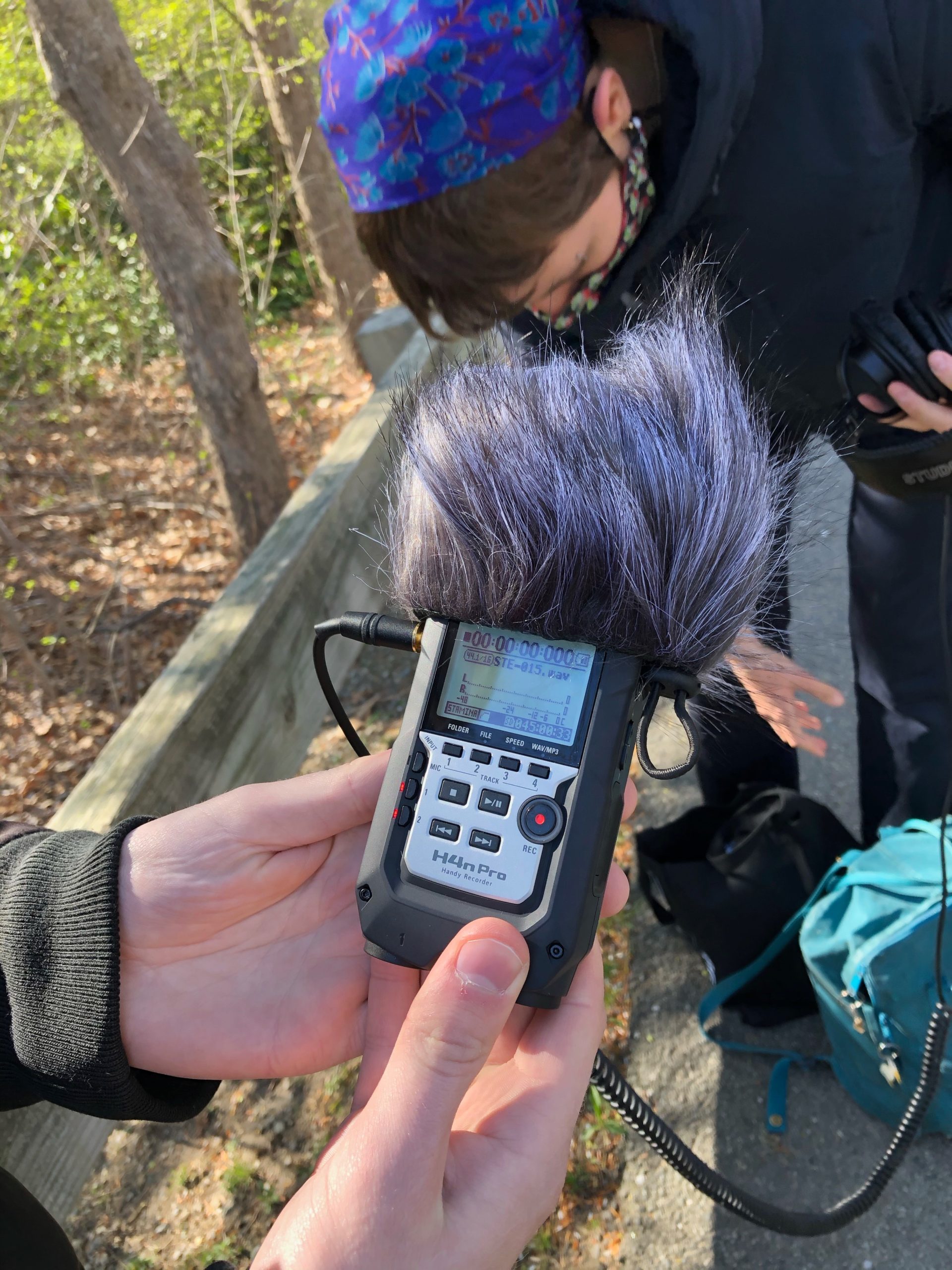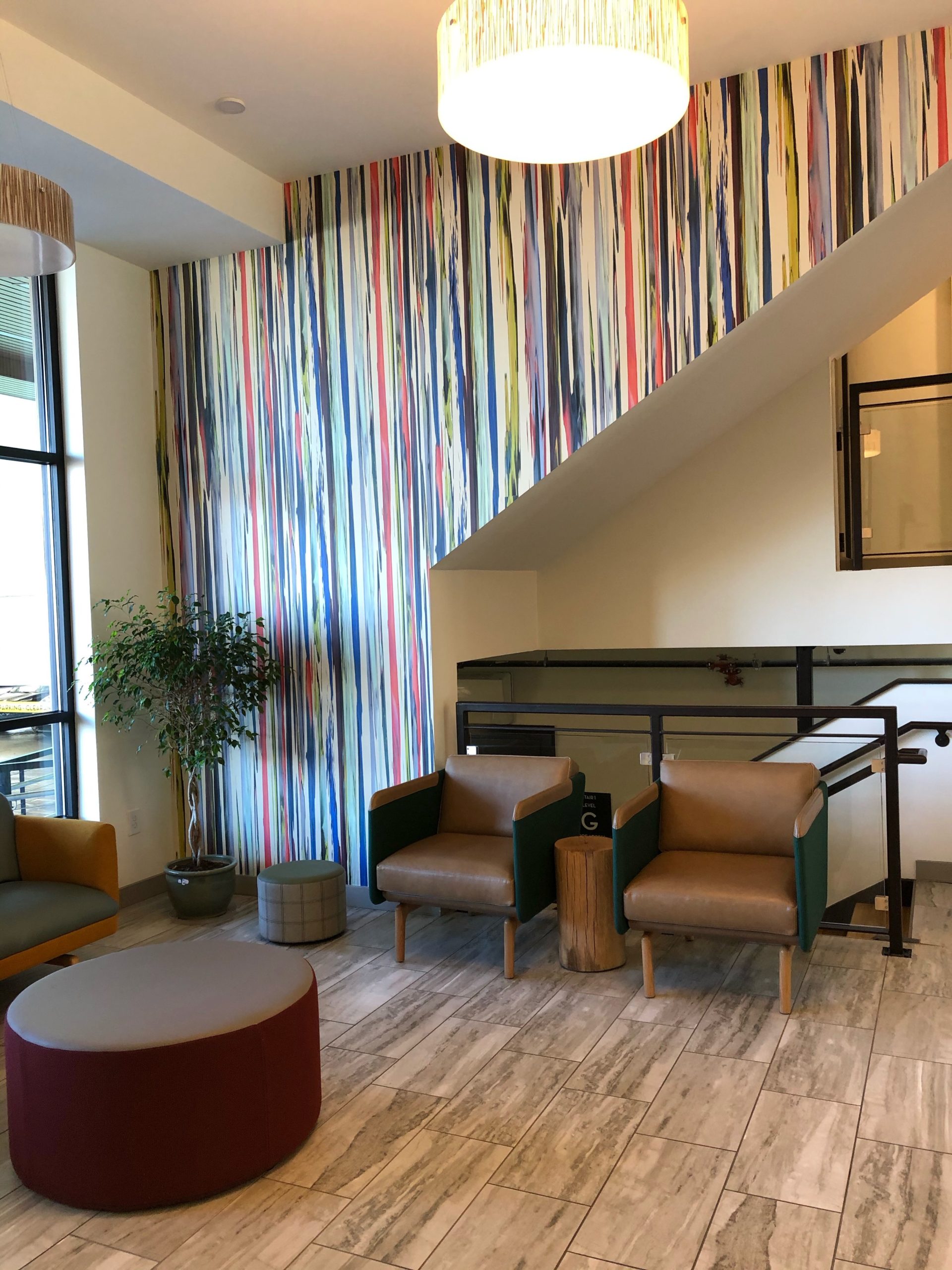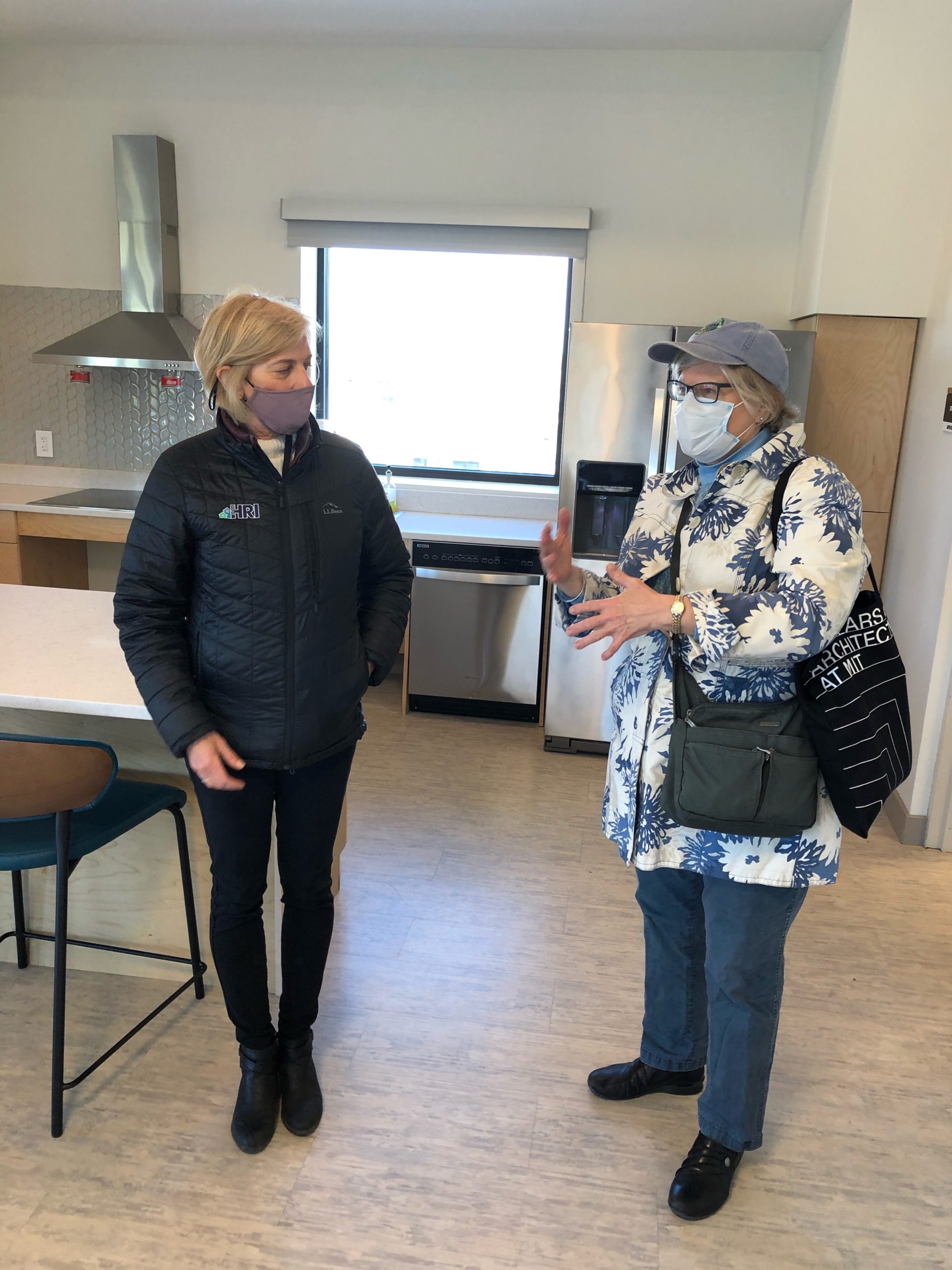 Dan and the Finch team have had to reimagine the operation of the community spaces during the pandemic, from when they first opened the doors to now. Staggered move-in schedules prevented overcrowding in the elevators, and hand sanitizing stations are all around. The resident lounge might be closed, but the adjacent study nests have operated as a work-from-home option for adults and children in virtual school. While the lobby can't host farmer's markets as intended, Dan explained to us that it had been used as a pick-up location for residents' Community Supported Agriculture farm shares. Green and Active Design building features ensure a healthy, well-ventilated, and comfortable space for residents. As someone who grew up in Cambridge, it made me happy to see such a beautiful, thoughtful development in my hometown. Kudos to the team behind Finch! Check out the Green in Action episode to learn more!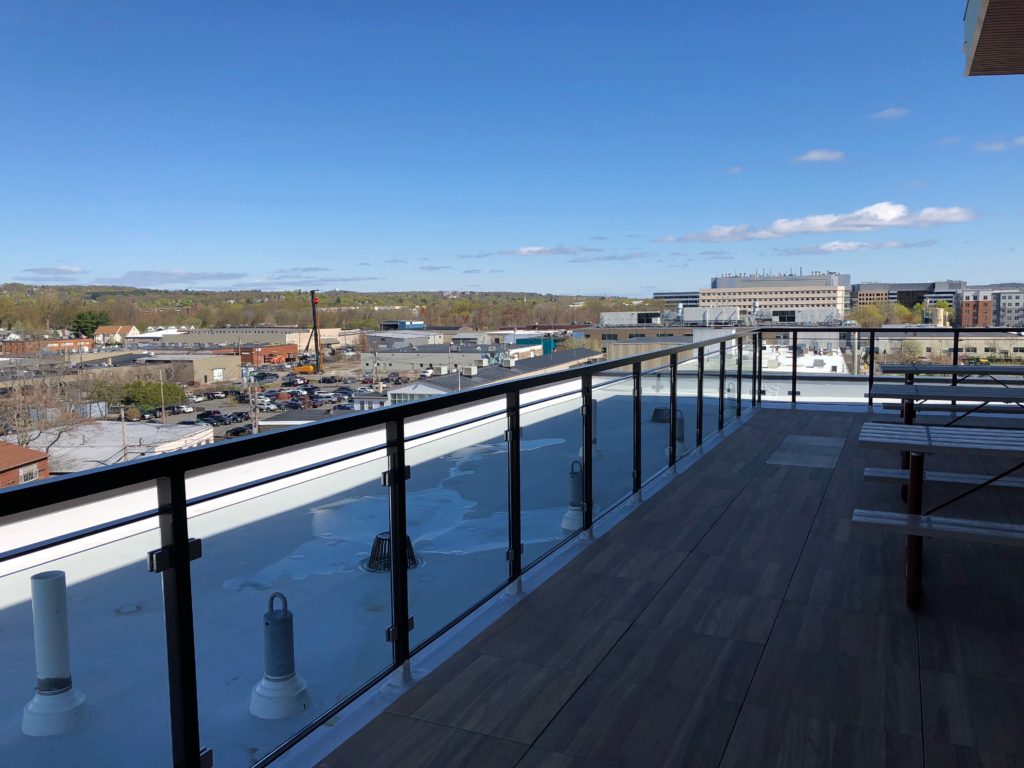 The view from the rooftop terrace