Green in Action Producer Klara Kaufman gets a tour of ambitious net-zero rehab in Santa Monica!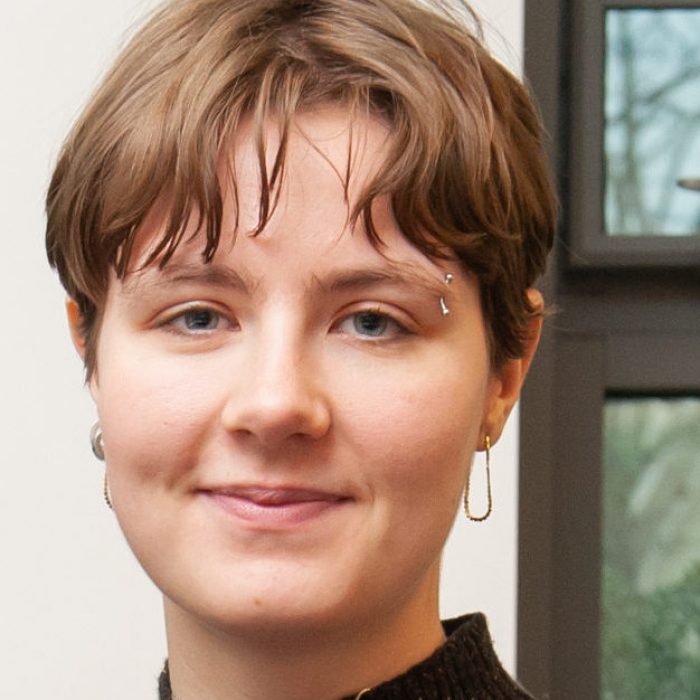 The impacts of climate change demand action in every part of life. In the housing industry, there's a push to build new green, resilient, and healthy homes. But what about the homes that already exist? It would take over 100 years to replace all the old housing with new. Rehabilitating older housing to be more energy and water efficient, healthy, comfortable, and resilient is a key approach as we face this crisis.
For the second season of the Green in Action podcast, the team is considering sustainability from a wholistic perspective. That's why I've been excited to return to Tara Barauskas, and her work as Executive Director of the Community Corporation of Santa Monica, for a new case study, 1616 Ocean Ave. I enjoyed hearing Tara's insights on Getting into Integrated Design in season one of the podcast, and look forward to sharing the story of the ambitious new property. "1616 Ocean," as they call it, is a 19-unit, net-zero, all-electric rehab located by the iconic Santa Monica Pier. While on vacation in Los Angeles at the beginning of April, I was able to see it for myself and do some on-site recording for our forthcoming episode.
My sister Sofia and I headed to Santa Monica and met up with Cassie Gogreve, Project Manager, and Jesus Martinez, Resident Manager, who gave us and other members of the CCSM development team a tour of the property, which opened last summer.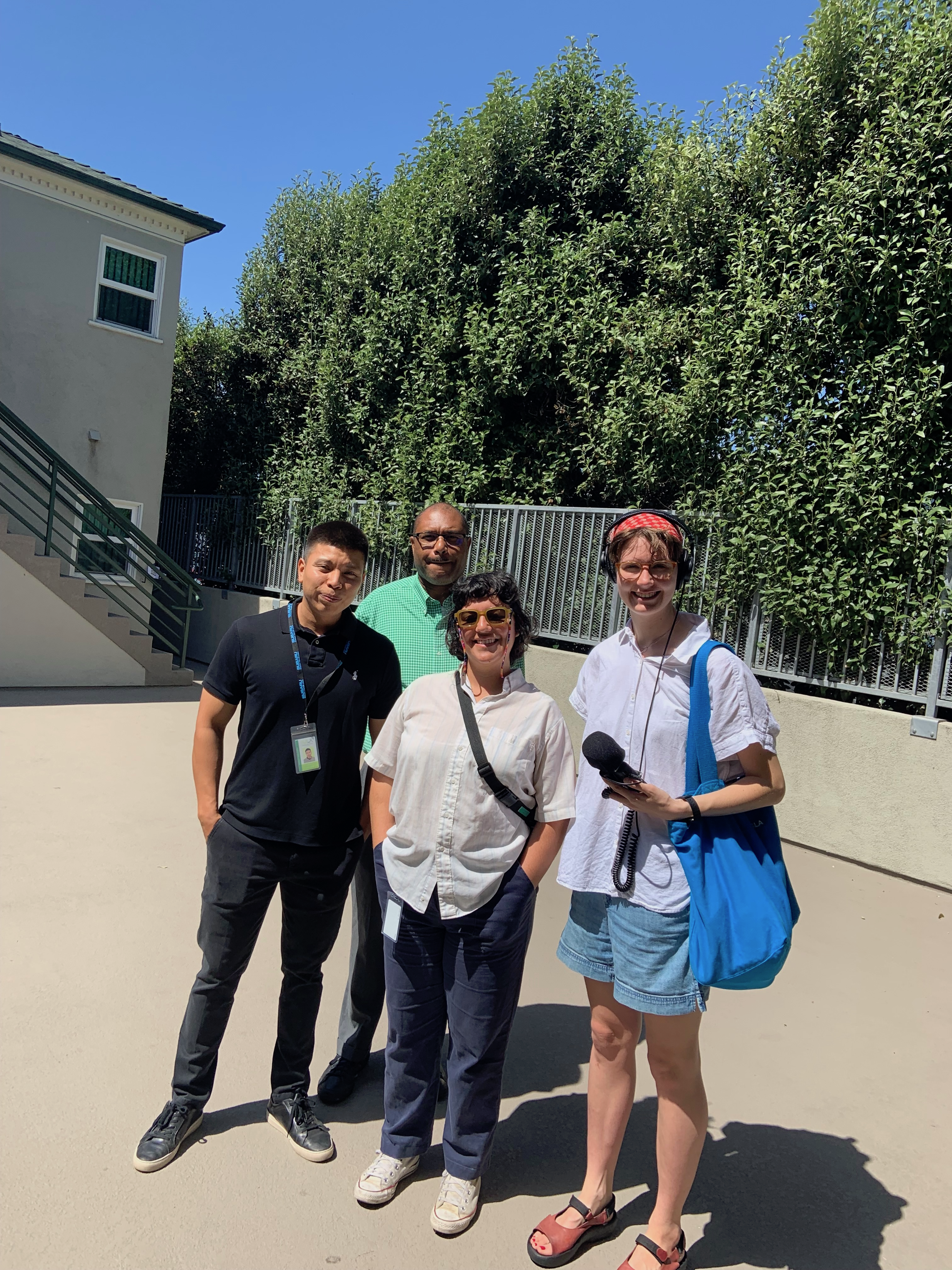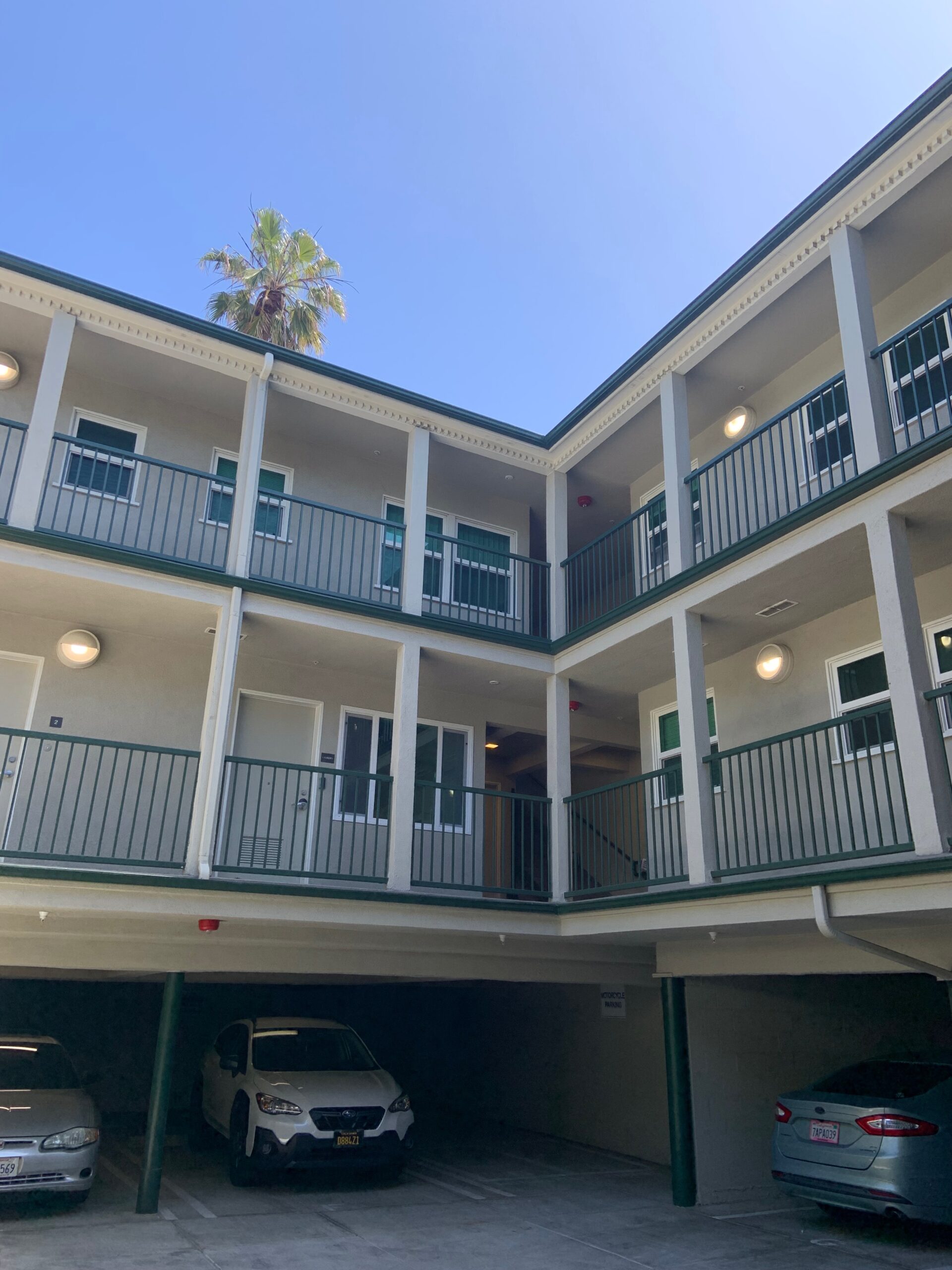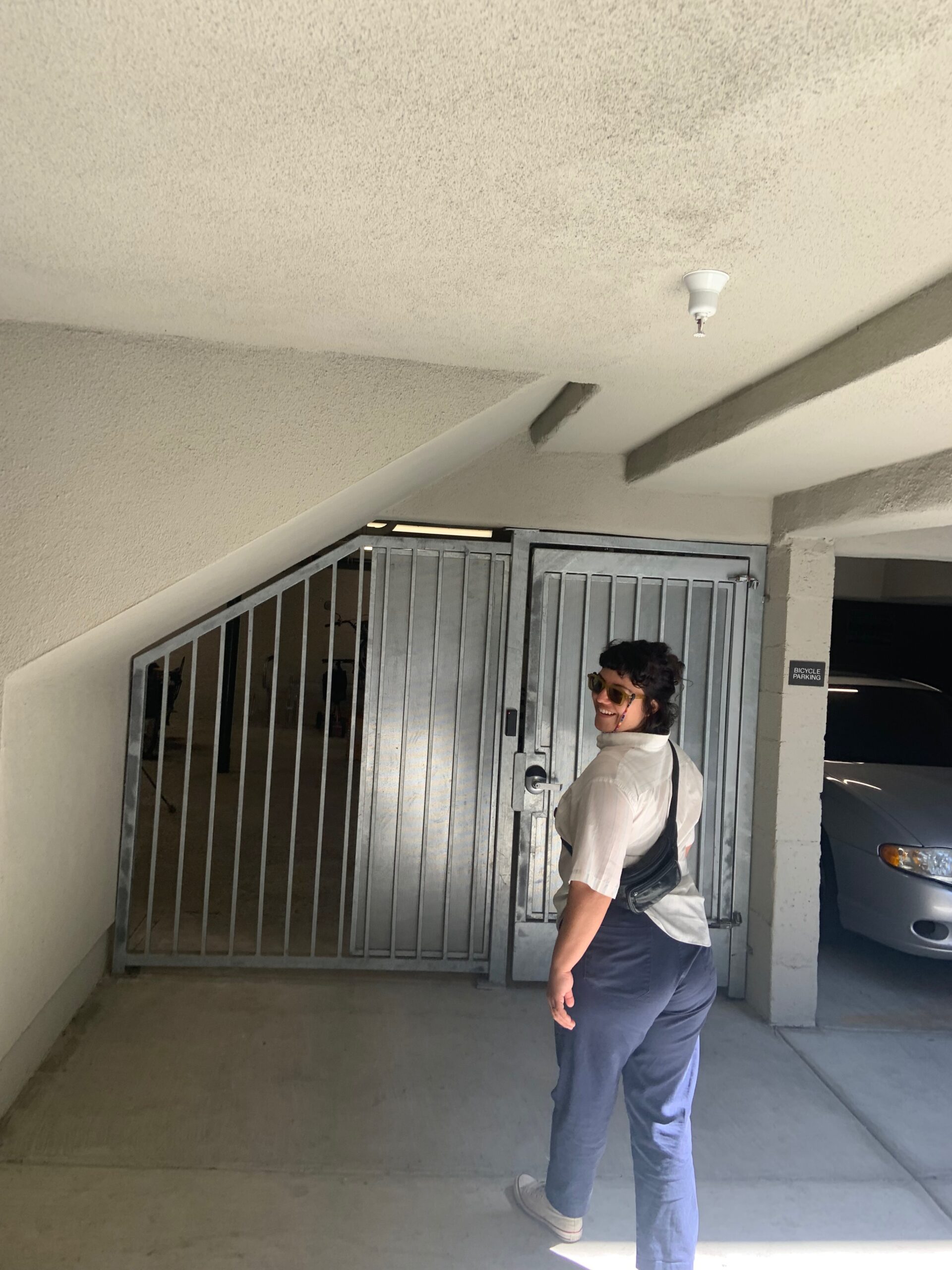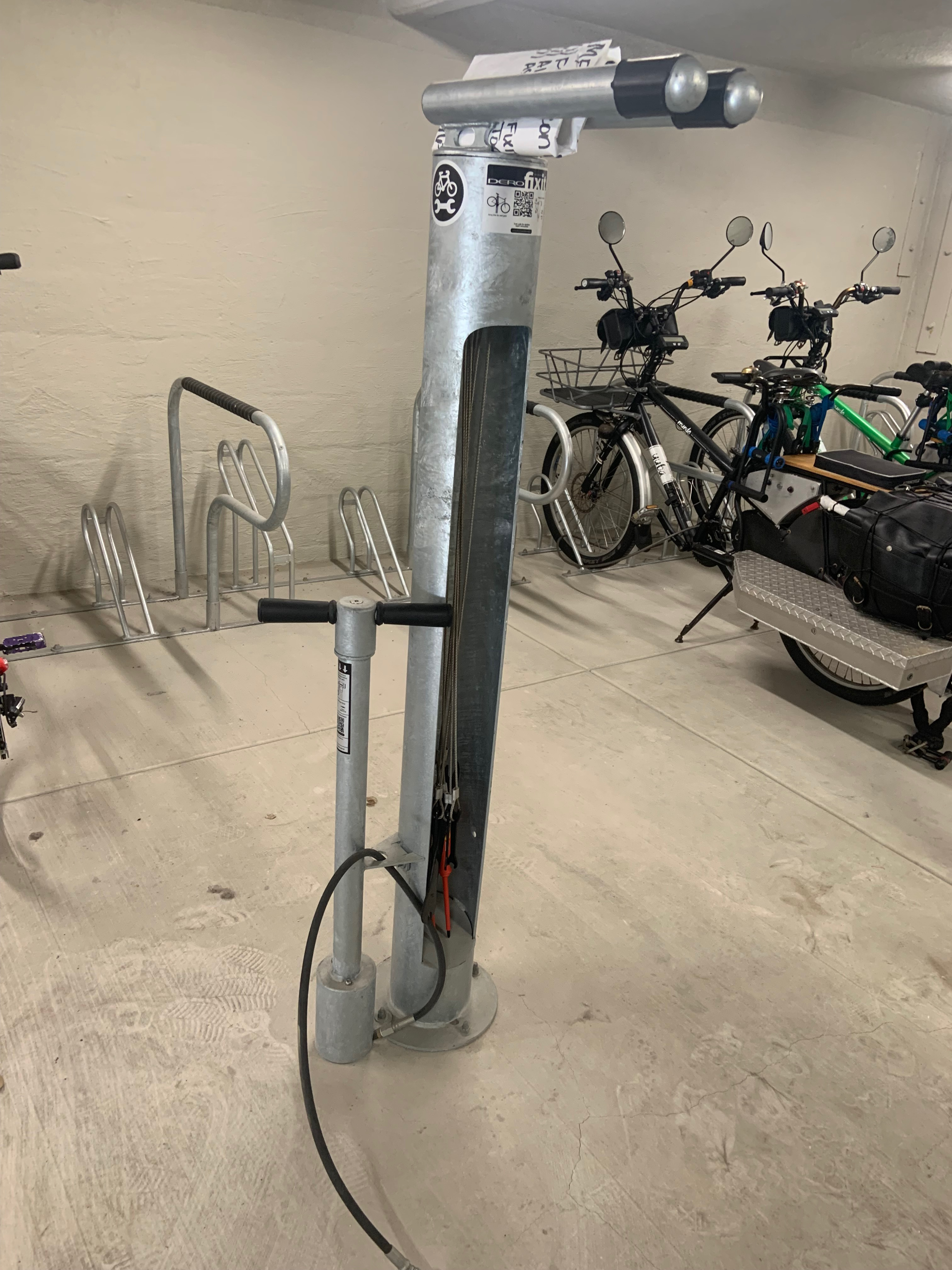 One of the most striking features of 1616 Ocean is the location – it's just steps away from the ocean, embedded in a bustling commercial center with easy access to bike paths and transit. But when we toured a vacant apartment, there were no construction sounds from the busy road to be heard. Jesus explained that the double-paned windows keep units insulated from street noise, as well as from the weather.
Part of the rehab was a fuel switching effort: installing all-electric stoves and heating. This was part of CCSM's initiative to make the property greener and healthier: burning gas inside buildings increases pollution, risk of fires, and negative health impacts. This has an equity impact too: solar PV Panels on the roof provide electricity for the units and common areas, lowering tenants' monthly bills.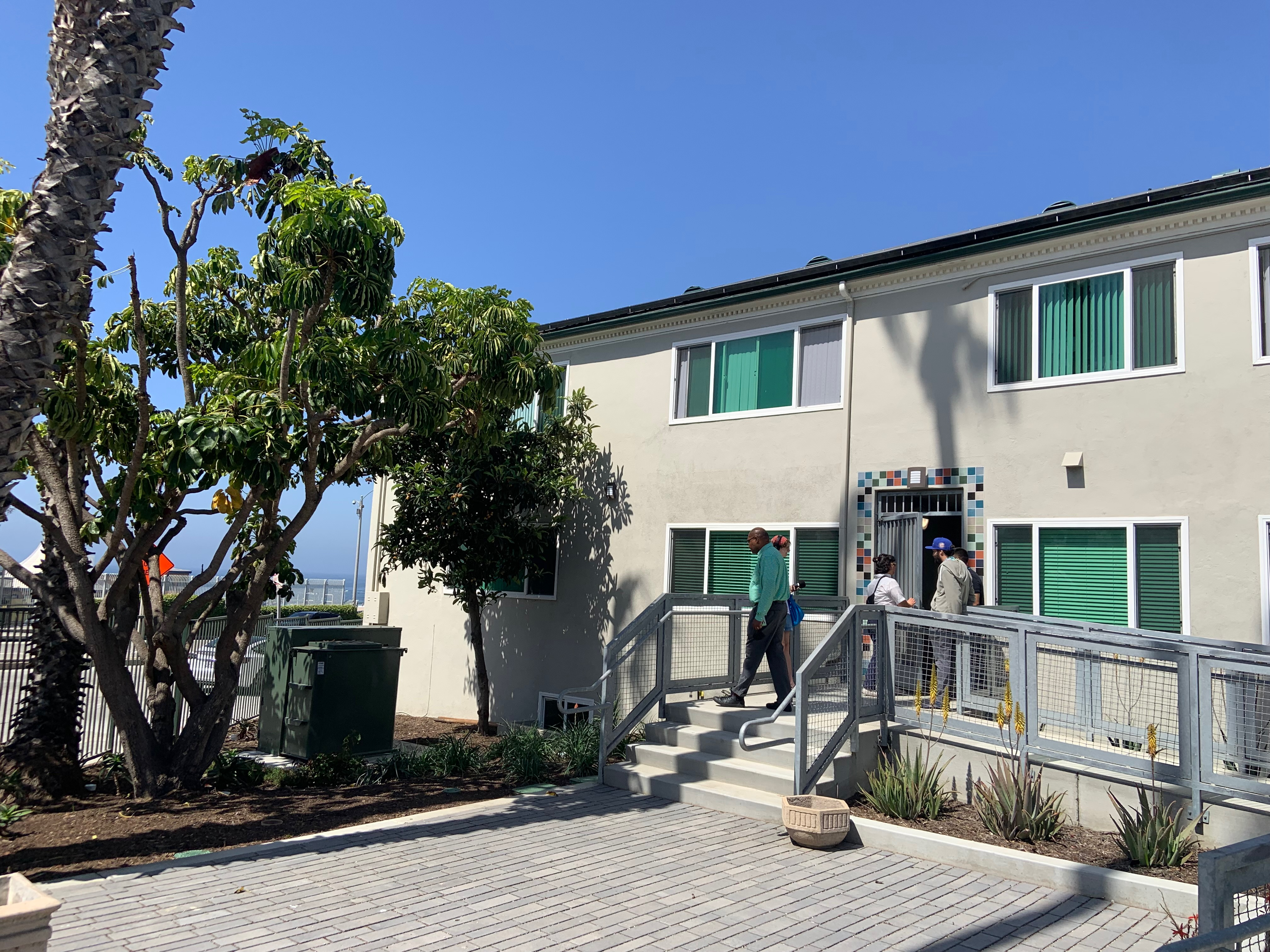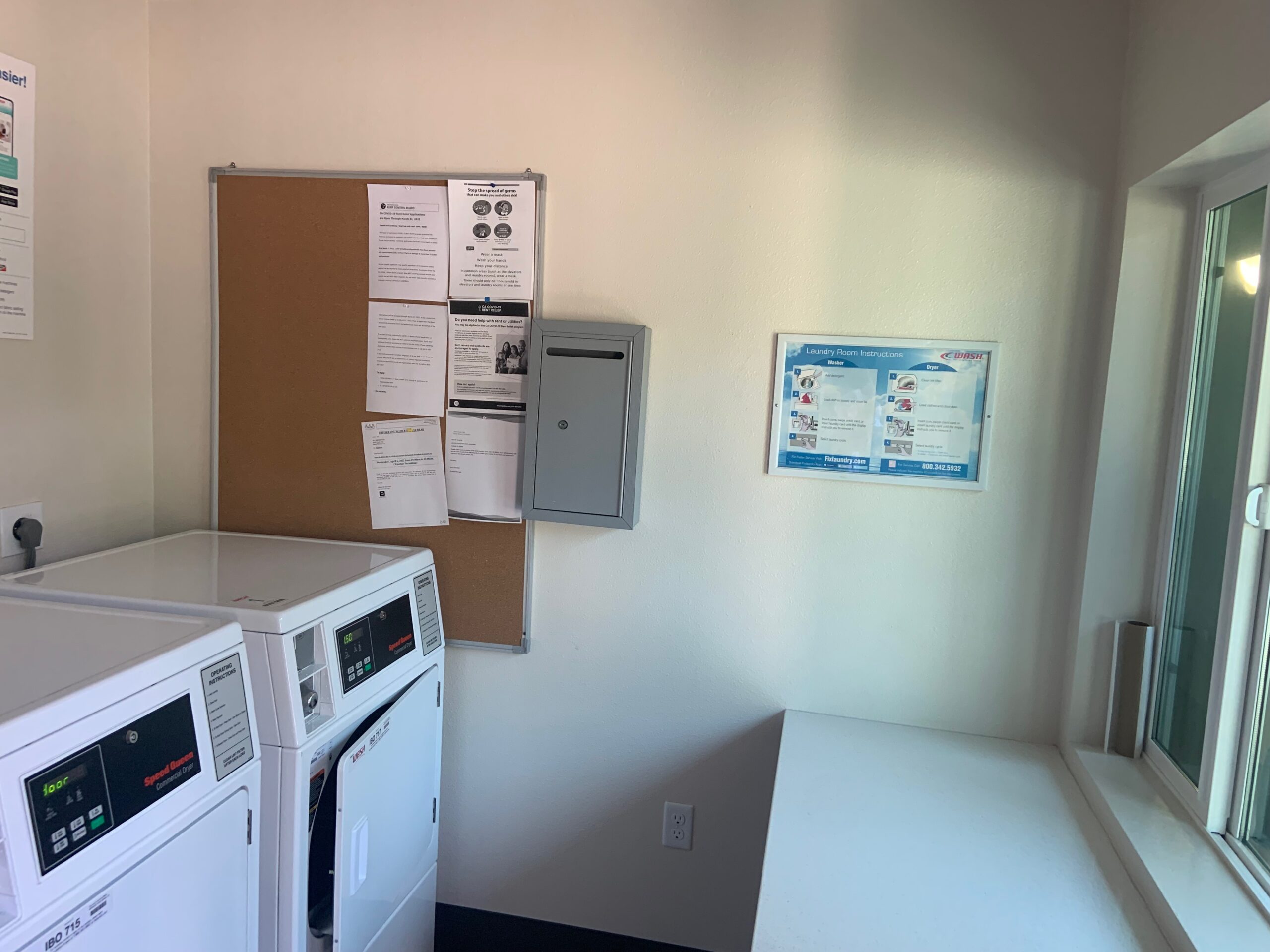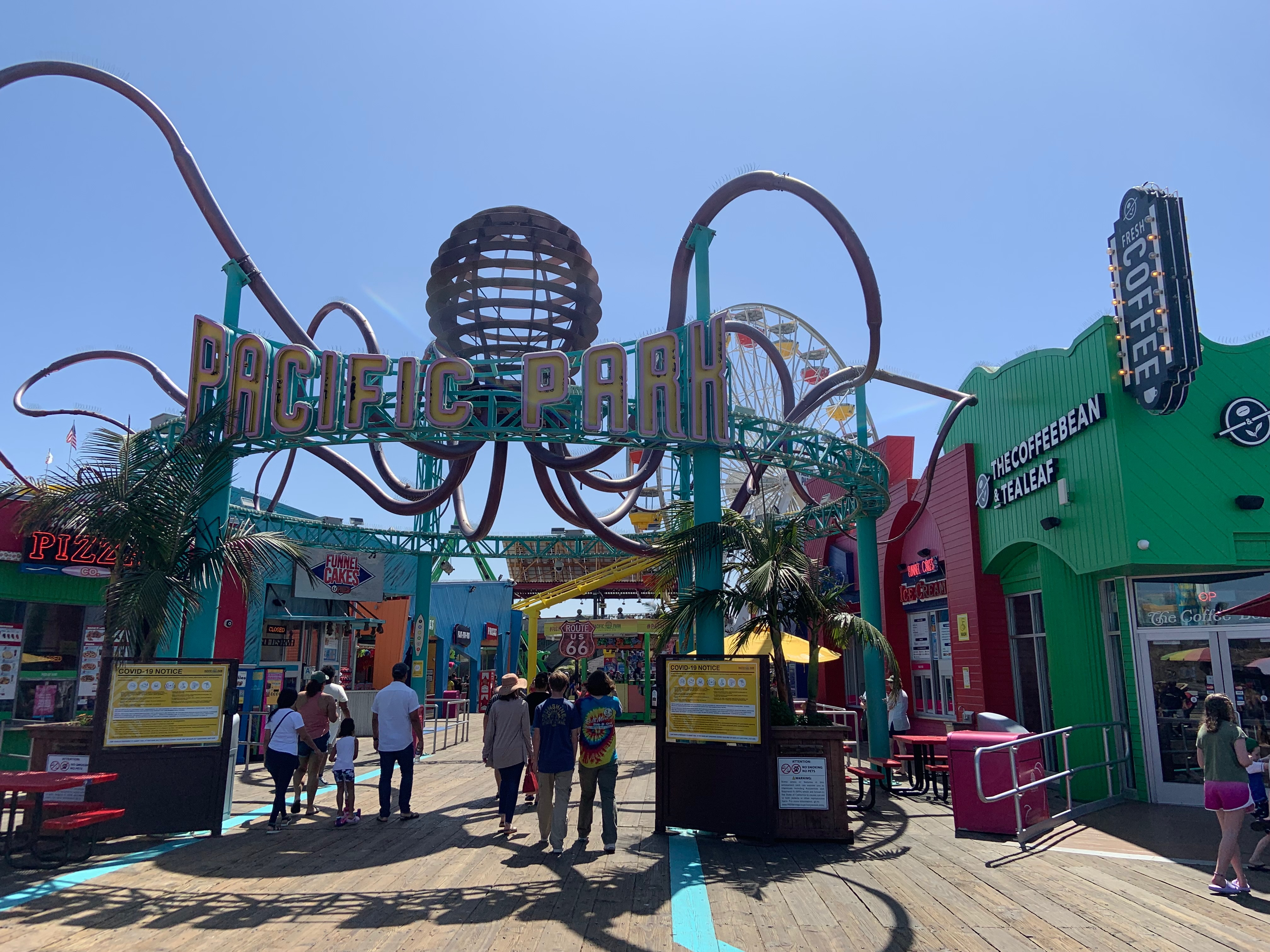 We were also impressed by the bicycle storage room in the garage of the building. Cassie remarked, "this is the most used bike room I've seen in any property!" Mario Washington, Project Manager, added, "This is a great utilization of the space. If you have to change your tire, they have a pump and tools. And if it's hot, you're not going to be beaten down by the weather while you're doing what you have to do."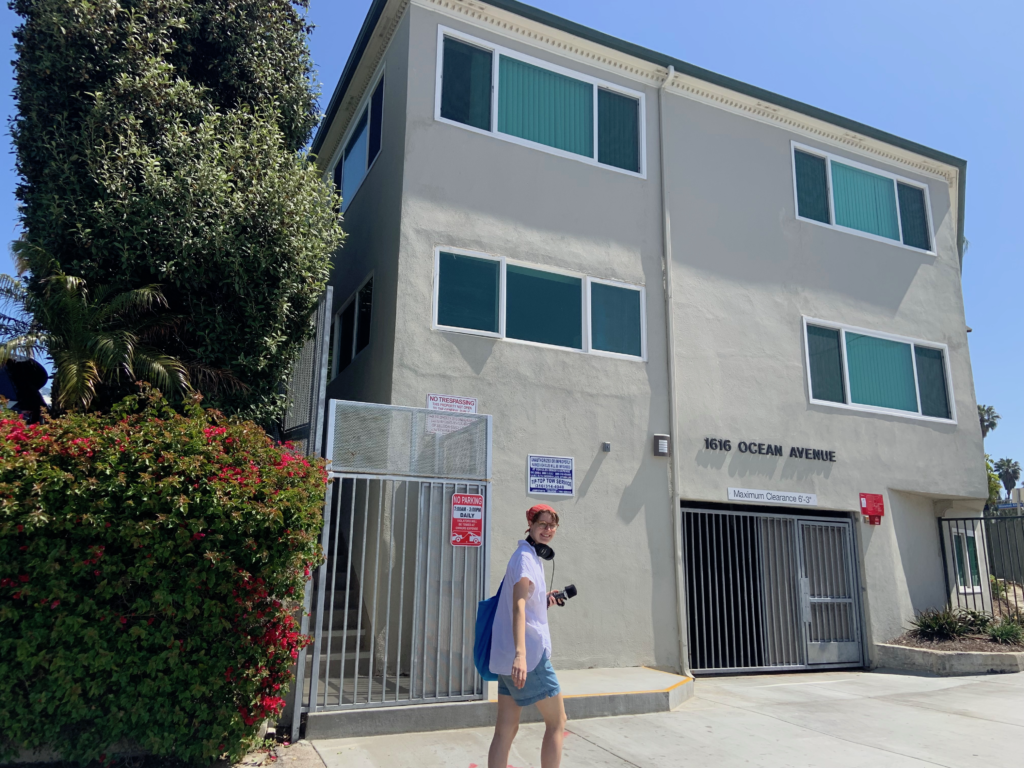 And, ending on a very California note, as we said goodbye on the street, Dexter O'Connell, Development Manager, pointed out Arnold Schwarzenegger biking to his gym! Thank you to Cassie, Jesus, Tara, and the CCSM team for the tour – It was great to see first-hand the exciting project that I've been researching and writing about. I can't wait to share what we've learned on our podcast!