Urban Habitat Initiatives President Kimberly Vermeer Reflects on 2021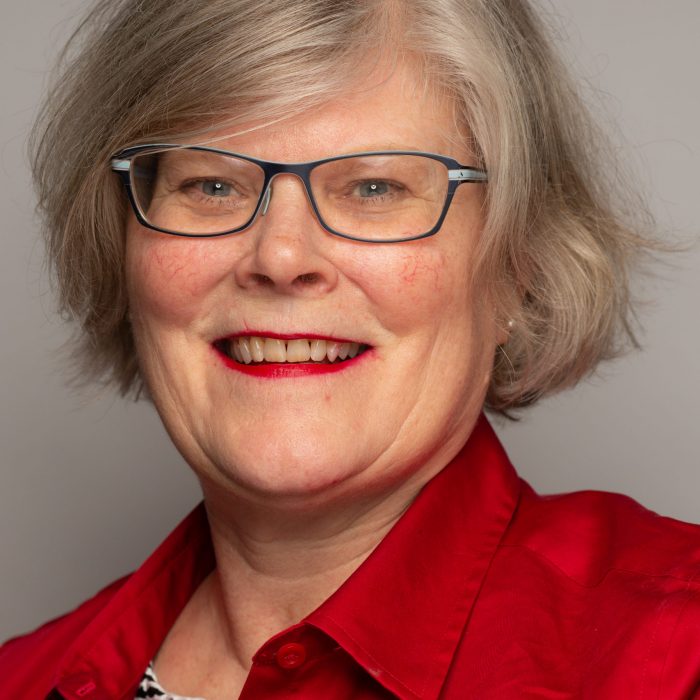 Somehow, another year has flown by! With a hopeful start offered by vaccines and a change in the presidential administration, we looked forward to some relief from the COVID challenges of 2020 and chances to reconnect and move forward. And while the COVID story is not yet finished, 2021 did have many good moments.
In the spring we did the final preparations for Developing Health-Centered Communities, a professional education joint production of MIT's Professional Education, MIT Center for Real Estate programs and the Harvard Medical School Professional Education program. Due to COVID-19, the course was offered on-line over three weeks in April and May. We were responsible for the applied learning team exercise that threaded through the course. Since we couldn't visit the site designated for the exercise, or meet with the developers and local leaders in person, we created a 20-minute video introduction instead! Our content production skills that we've been building through the Green in Action podcast held us in good stead in this new-to-us medium. The course included students from around the world, and they enthusiastically embraced the connections between personal and community health when planning for real estate development and came up with creative ideas for health-centered development. It was a pleasure to be part of this program and engage with the participants.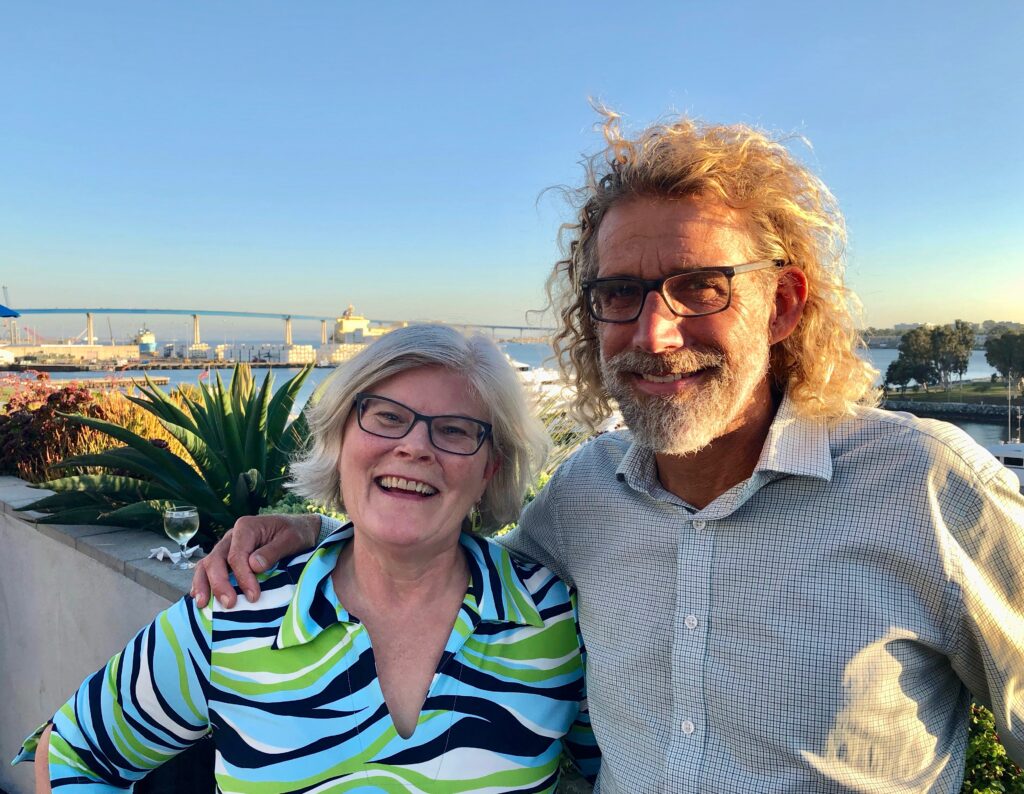 Kim and Walker Wells, her co-author, at Greenbuild in San Diego
Spring also found us deep into recording and producing mode for the podcast, which we formally launched in July! We have had a great time "learning by doing" as we developed story ideas, conducted interviews, crafted scripts, recorded episodes and pulled it all together into audio stories. Teamwork has been key, with essential contributions from Klara Kaufman and Carl-Isaak Krulewitch. Thank you, team! Season One is a wrap, and now we are planning for Season Two. We are always looking for great stories to share. If you are doing transformative work in bringing sustainability and resilience to affordable housing, we want to know about it!
2021 was a busy year for presentations and events, at least fifteen in total! Most were still on-line, but it was wonderful to be in person in San Diego for Greenbuild in September. In addition to being a panelist for an educational session, Greenbuild hosted a Book Club for Blueprint for Greening Affordable Housing and Walker Wells and I got to do our first in-person book event! Our "Zoom book tour" has had many stops in the year since the book was published, but it was great fun to talk about the book and the writing process with real people in a room, rather than faces in boxes on screens. Other event highlights include:
Sacramento Housing Alliance Virtual Event: Advancing Equity: Lessons from Blueprint for Greening Affordable Housing with Kim Vermeer and Walker Wells, Co-presenter
National Home Performance Virtual Conference Educational Session (prerecorded). Green Operations: Sustainability as a Core Value Changes Everything, Co-presenter
Urban Land Institute Washington DC Chapter Virtual Event. Housing and Sustainability & Resilience Councils Present: Resilient Affordable Housing, Panelist
USGBC LIVE/MANE Region Virtual Event. Green Affordable Housing: USGBC's Four Pillars in Practice, Featured Speaker
US Green Building Council Mountain Region Virtual Multifamily Housing Summit Presentation. Green Affordable Housing: A Microcosm of Sustainability, Co-presenter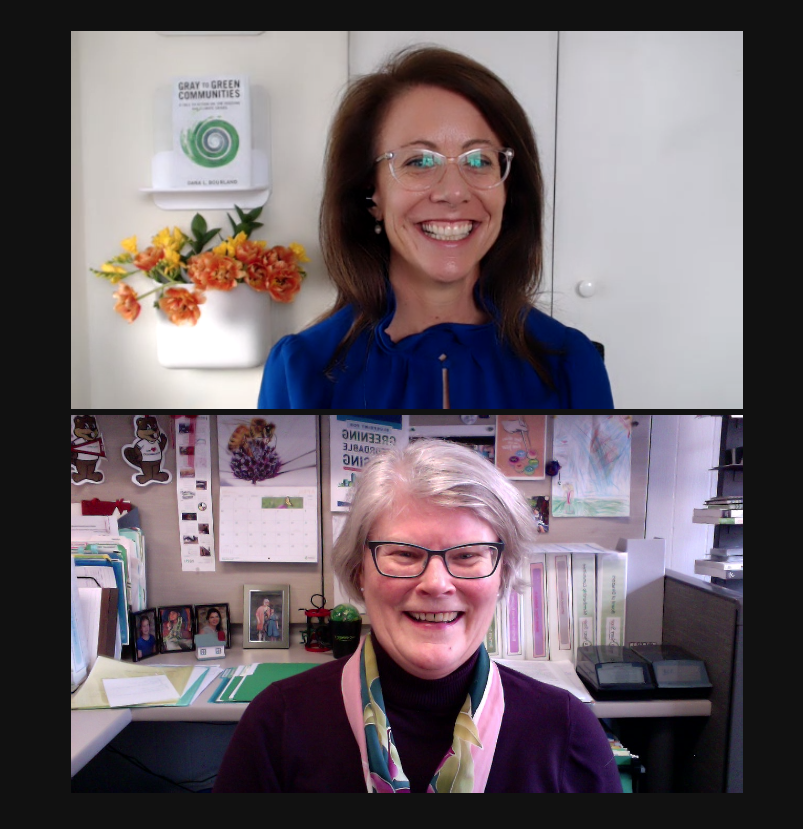 Kim and Dana Bourland, top, fellow Island Press author, at a podcast interview

Clients continue to move forward on new projects, and we continue to offer strategic advice and support for implementing sustainability and resilience and achieving LEED certification. At Bartlett Station, a 60-unit mixed-use affordable housing development is in construction and another 44-unit rental building is in the planning process. Plans are also underway for 24 units of green affordable homeownership. New clients in California are busy with responding to that state's leading edge clean energy transformation initiatives and determining what resilience means in response to drought, fires, and other climate challenges.
And here in Boston, I'm proud to be a technical advisor to the creative and hard-working ASTHMA research team at the Boston University School of Public Health, led by Dr. Patricia Fabian. They continue to inspire me as they seek ways to inform asthma care for children by understanding the impacts of home environments.
Here's hoping that 2022 brings us together more often in person, and that together we can continue to address the challenges of climate and affordable housing by advancing deeply green housing and communities.
Stay up to date on future happenings by subscribing to our email list! Happy Holidays and all the best for 2022!
Kim
Listen to the Green in Action Podcast